Article by:  Jim Samons
NEWS FROM THE HALL CIVIC ASSOCIATION.
For those that have been suffering through this unusually cold and snowy winter season, its effects have taken a toll on many of us.  The sub-zero Temperatures along with power outages have caused frozen water pipes which have burst and caused thousands of dollars in damages.  According to Hall Civic president, Randy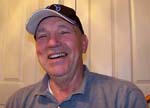 Marsh, the new section of the Hall School building has also been a victim of this cold winter and has several pipes that froze and burst and caused much water damage  to the interior of the building.
Fortunately, we have good insurance on the building and the insurance company has been quick to repair and replace the damaged portions of the building.  There was damage to the ceiling tiles, floor tiles and also damage to some walls.  According to President Marsh, the work is being completed in a timely manner and although the damage was large, we did not lose use of the building.  Marsh said this water damage is frustrating but only a minor inconvenience to our overall operation.
SPRING IS ALMOST HERE!
On a brighter note, we are looking forward to spring, which is right around the corner!
We are currently making arrangements for some much needed,  landscaping to the front entrance of the building.  Randy estimates the cost to be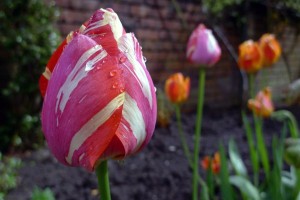 about $10,000 and plans are being made to raise the funds for this project.  Anyone interested in making a tax deductible, donation toward this venture, is encouraged to visit our web site at www.hallcivic.org.  You can make a donation there, by simply clicking the donation button and pay by credit card or PayPal.
President, Randy Marsh, said  "This project is going to add a nice, new look, to the front entrance of the building."
"Hall's 
Hilarious
Hillbilly's"
President Randy Marsh also said the Dinner Theater, "Hall's Hilarious   Hillbilly's" is going to be a Fantastic evening of Fun and Entertainment and an Event you will not want to miss!"  Director, Volitta  Fritsche has choreographed the play and The Hall Civic Actors, are in place and excited about this presentation.  The Dinner Theater date is April 26th and the tickets are on sale .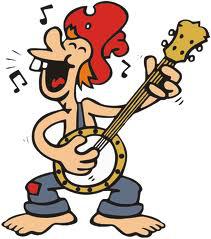 We are currently running our "EARLY BIRD" special and the tickets are only $25.00 per person.  As you know, this is a fundraising event for the maintenance and preservation of the Historic Hall School house so we certainly appreciate everyone's support and promise you a fun filled evening of good food and entertainment.
For tickets, please visit our web site at www.hallcivic.org and just click on the Hall's Hilarious Hillbilly's link.  The Dinner Theater will be on the Grand Stage at the Monrovia Elementary school at 395 S. Chestnut Street (on Highway 39 just south of St. RD. 42). For more information, please call, 317-430-8023.
Please go to our profile page and click: LIKE  
Monrovia Lions Club SHRED IT DAY.
Kim Schelm Heald, Broker Associate at Carpenter Realtors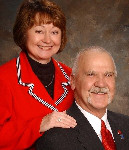 (Monrovia Branch), posted the following:
Monrovia Lions Club SHRED IT DAY.
SAVE THIS DATE!  May 10, 2014.  Monrovia Lions Club SHRED
IT DAY.  It is tax time so we all have too much paperwork.  Bring it to the corner of Main and Chestnut from 10 to 12.  All Shred will be there with their huge shredding truck.  Bring a little or bring a truck load.  There is no formal charge but be would happily accept donations.   We will also be selling Mother's Day Flowers that day from 9 to 4.