Where can i buy some Misoprostol online only using cash or money orders

On Saturday June 28, 2014, Boy Scout troop 224 headed up by Scout Master, Bob Stevens held a food drive for the Hall Civic Association, for distribution to the Manna Mission located at 65 W Morgan St in Martinsville Indiana.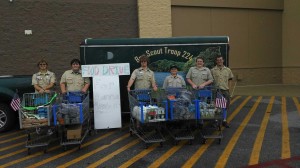 The drive took place at the Wal-Mart in Camby Indiana and according to Hall Civic President, Randy Marsh, the drive was very successful. Much food was collected along with several dollars of donated cash. The cash was used to purchase additional food at the Wal-Mart and everything was delivered to Pastor Tom Tackett at the Manna Mission on Saturday evening.
Randy Marsh said, "The Manna Mission provides a great service to people with this type of need in our community and he is so thankful for all those who donated and helped make this a success. He is especially grateful for Boy Scout Troop 224 for all their dedication and hard work".
The manna Mission's face book page can be found at: https://facebook.com/pages/Manna-Mission-Operation-Outreach-Ministries/131236093573321. For anyone interested in helping with this great cause, Manna Mission can be contacted at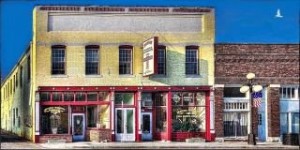 765-318-3212. They would greatly appreciate any assistance that could be given.
For more information about this worthy cause, you can also contact Randy Marsh at 317-430-8023 or visit the Hall Civic Association's web site at www.hallcivic.org