The plans have been approved for the Landscaping and Enhancement project!
We are currently making arrangements for some much need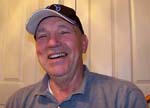 ed,  landscaping to the front entrance of the building, according to Hall Civic president, Randy Marsh.  Vinson Olin (who is earning the rank of Eagle Scout) will be the project manager of this undertaking.   Randy said, "Vinson is well qualified and will do a good job for us"!
Randy estimates the cost to be about $10,000 and plans are being made to raise the funds for this project.  Anyone interested in making a tax deductible, donation toward this venture, is encouraged to visit our web site at www.hallcivic.org.  You can make a donation there, by simply clicking the donation button and pay by credit card or PayPal.
President, Randy Marsh, said  "This project is going to add a nice, new look, to the front entrance of the building.